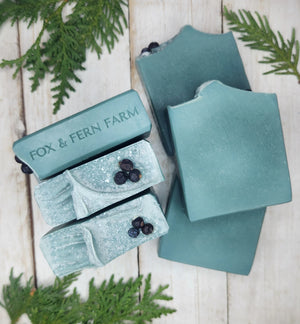 WELCOME TO
FOX & FERN FARM
Why choose us?
Fox & Fern Farm, a small family business located in South Mountain, where we raise a herd of Pygmy and Oberhasli goats, selling handcrafted small batch artisan goat's milk soaps.
Let's be honest, it's more than just a bar of soap. We LOVE to share LOVE.
Our products are both pretty and practical. Each batch is unique and every single product has been handmade with positive energy and quality in mind.
We hope that you love these creations as much as we love making them.
Learn More